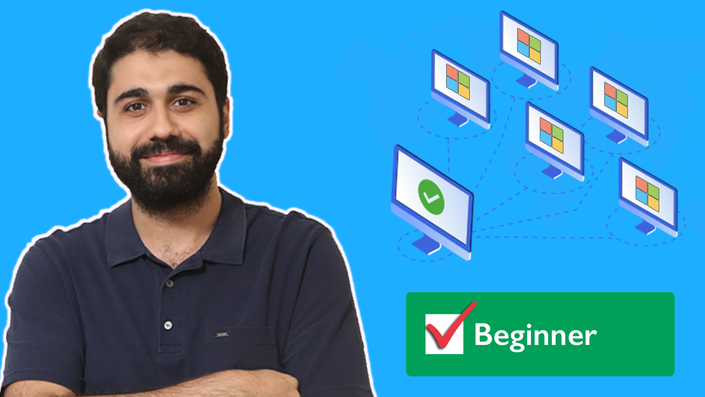 Windows Server RDS for Beginners
Learn Remote Desktop Services Basics under Windows Server 2016
Watch Promo
Would you like to learn the basics of Remote Desktop Services Sessions in Windows Server 2016?
You are in the Right place!
Support
You can check other students who know how much I am active in answering any question, not only related to the course but also I provide free help in any computer science topic on my website, you can find this in the bonus section of the course. So don't worry about anything you may feel unclear, I will be with you almost 24/7 to help you.
What are the requirements?
Windows PC for implementing Labs.
Internet Connection.
Comfortable in working with Windows server systems.
What is the target audience?
Windows Server admins who would like to learn about Remote Desktop Services Role.
IT professional who would like to explore and learn about the Remote Desktop Services Role.
Anyone willing to understand and work with Remote Desktop Services.